Tatiana shit in red leggings - FullHD 1920x1080 - With Actress: Svetlana [3.91 GB] (2020)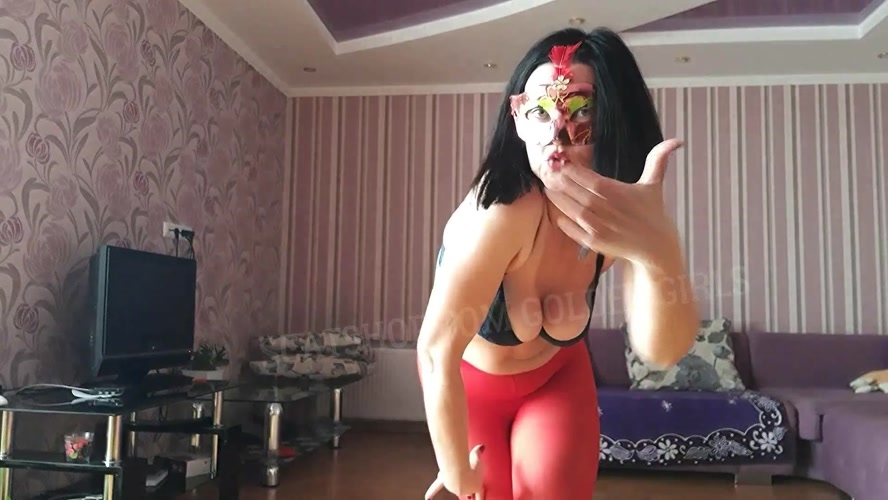 Svetlana - Tatiana shit in red leggings
Good morning my dear friends. I shot this video in my big room. In the video, I'm in red transparent leggings. I am having fun, cleaning the room and dancing. Then I took a chair and using it did my dirty business) I gave a shit in red leggings and then posed in them, just frolicking and having fun. I showed my dirty ass, sat on a chair and smeared the shit even more inside the leggings. Then she showed her dirty ass again and it was fun and good for me, realizing that you are looking at me and you also enjoy my dirty games. Enjoy your day! With love Tatiana!
Svetlana - Tatiana shit in jeans
Good day. How boring is our life) Sometimes I think so, vanity, illness, work and nothing for myself. I haven't shot hot videos for you for a long time. A sickness tortured me. But now down with everything and we must rejoice and give others a reason for joy. I hope you missed me so much because I missed you so much. Finally, I felt a better and I'm at home alone and I can do what I like and what no one knows about except you and me) In this video you will see how I piss and shit in jeans. I posed on the floor in the hallway, there is a lot of space and light. I'll show you everything, and dirty ass too) Don't wait, buy this video right away, you haven't seen me for a long time! Enjoy your viewing, my friend!
Svetlana - Shit from the buttocks to the legs
Good night my friends. It's late today, but I can't sleep and I decided to do one more pleasant thing for myself and for you. I add a video in which I shit while standing. My rolls are squeezed and shit comes out right on my feet. I kind of squeeze it a with my plump buns. Then I move, my ass moves, my muscles in my legs. I bend over and show dirty anal. My feet get dirty and stomp on the dirty floor. Here's a creation I got today!
Svetlana - Shit on Tatiana's feet
Good day everyone. A new week has begun and I wish everyone who reads this a successful new week and new achievements in life. Today I made a new film on which I smeared my feet. Just your legs. I was completely naked, posed for the camera, showing you how sexy and cute I am. Isn't it? My big boobs moved and my muscles worked. Then I became an ass, turned to the camera, closed my legs and just let the shit down. It had to slide freely over my legs. It didn't work out right away, but I did it anyway. I shit right on my bare feet and smeared the shit on my feet as I rubbed them together. I smeared the shit, bent over to show my dirty ass and smeared the shit all over my legs again, which is my mood at the start of a new week. Happy viewing to all!
Svetlana - I take a bath and shit
Hello my friends. In this video, you see me taking a bath. I'm cheerful, I'm in a good mood, I always want to shoot for you) I show you how I bathe, my naked body, big tits. I lie on my stomach and you see my juicy buns in the foam. I am with you with all my vibes and I like that you look at me. I pissed into the bathroom, the camera is so that you can see the urine pouring directly into the water in which I bathe. Then I lay down on my side, opened my buttocks and shit into the water. Poop fell into the water with foam and I swam in water with poop) I am in a good mood and I wish you the same. Look, enjoy and have fun! Happy viewing!
Genres:
scat solo, scat, defecation, scatology, poop, shit, kaviar scat, pooping girls, shitting girls, shitting ass, scat girls, poop videos, amateurs scat, dirty anal, scat porn, Svetlana
Duration:
00:55:10
Quality:
FullHD
Format:
MPEG-4
Size:
3.91 GB
Download Video Fast - Tatiana shit in red leggings - FullHD 1920x1080 - With Actress: Svetlana [3.91 GB] (2020)