Pee & Poop In Panties - FullHD 1920x1080 - With Actress: sammiecee [5.08 GB] (2020)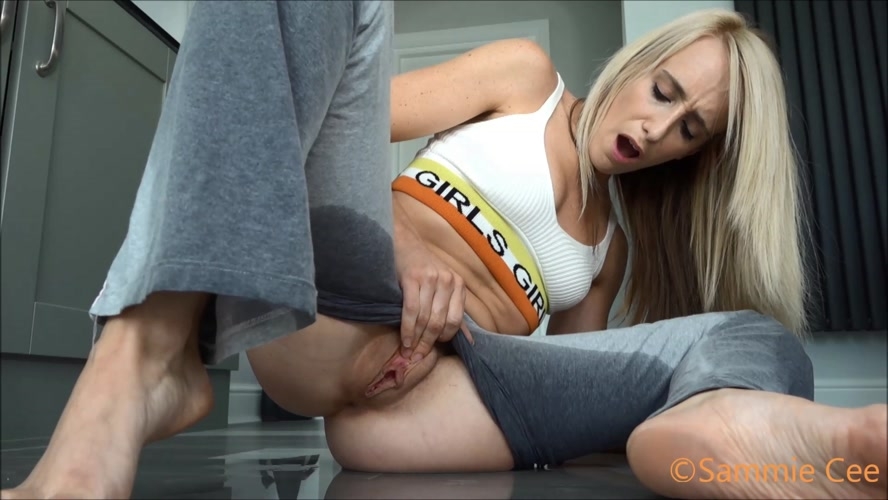 Pee & Poop In Panties
Description: Wearing a crop top, miniskirt, white lace panties and some sexy heels I start off with a little tease, showing off my outfits and tits. I then squat down and piss through my lacey panties, showing you a close up of them wet, I turn around and poop in my panties, you can see them bulge and overflow and some comes out, I then pull them down, showing you my dirty asshole and poop some more close up to the camera.
Fully Nude Standing Pee In Urinal
Description: I take you with me into the men's toilets and strip down. I stand fully naked by the urinal and start peeing, trying to aim as much as I can into the bowl hehe, first pee is filmed selfie style, second pee is from a static camera, both pretty much constant full hard streams. I finish by getting dressed again
Yoga Pants Pee Wet N Messy Masturbation
Description: Look at these nice and tight yoga pants.. dont you just love the way they cling to my butt.. wouldnt they look even better soaking wet with my pee. After modelling the grey yoga pants for you, I squat down and pee through them, you can see the wet patch getting bigger, once I finish I sit down in my piss puddle and rub my pussy through the wet pants before pulling them down slightly and finger fucking my pussy to orgasm. After which I do another nice long piss for you before pulling the wet pants back up and playing in the puddle, soaking up as much as I can with the pants
Solo Pee Drenched Masturbation
Description: Wearing a tight white long vest and white panties I pee into a jug and pour it all over myself, making my top and panties see through. I rub and finger fuck myself while drenched in my own piss, before dildo fucking my pussy until I cum. I squeeze the pee out of my top all over my pussy and wring it out of my hair.
Genres:
scat solo, scat, defecation, scatology, poop, shit, kaviar scat, pooping girls, shitting girls, shitting ass, scat girls, poop videos, amateurs scat, dirty anal, scat porn, sammiecee
Duration:
00:27:36
Quality:
FullHD
Format:
MPEG-4
Size:
5.08 GB
Download Video Fast - Pee & Poop In Panties - FullHD 1920x1080 - With Actress: sammiecee [5.08 GB] (2020)