Teen Fart Sniffing & Thick Poop Smear - HD 1280x720 - With Actress: BustySeaWitch [1.14 GB] (2019)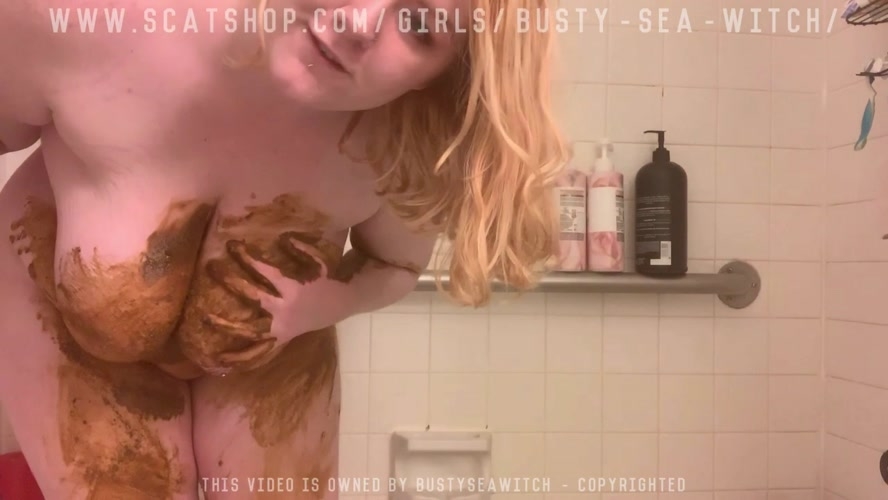 Note: I found filming this video very erotic! I refer to my poop and farts as stinky and gross but also yummy (and much more)! I really wanted to describe how strong and nasty my smells are while still showing that the're absolutely enjoyable. I only refer to my creamy load as "poop" or similar, not "shit".
I start off by teasing you with the idea of my smelly farts - quickly get into farting for you! I'm extremely gassy and can't stop smelling them. I fart into my hand and sniff, frantically sniff the air, waft it up to my nose, etc - I just can't get enough (I've always been addicted smelling to my farts). I want to compare these farts to dirtier ones and give you detailed descriptions and comparisons! Lots of pleasurable talking throughout the entire video. I poop into my hand and intensely smell my farts (now coming from an extra dirty hole). I also repeatably sniff the load itself! This goes on for awhile before I decide to smear my body in that thick, creamy hot poop. I describe the texture of my load and tell you about how having so much poo on my body effects the smell of the room and my farts. The entire experience is incredibly gross, smelly and WONDERFUL! I truly love my stinky farts and smelly poop.
Genres:
scat solo, scat, defecation, scatology, poop, shit, kaviar scat, pooping girls, shitting girls, shitting ass, scat girls, poop videos, amateurs scat, dirty anal, scat porn, BustySeaWitch
Duration:
00:17:48
Quality:
HD
Format:
MPEG-4
Size:
1.14 GB
Download Video Fast - Teen Fart Sniffing & Thick Poop Smear - HD 1280x720 - With Actress: BustySeaWitch [1.14 GB] (2019)