She humiliated, crushed, eat shit, and happy - Gotcha, dwarf, serve us, lick, suck menses - HD 1280x720 - With Actress: Mistress [3.48 GB] (2019)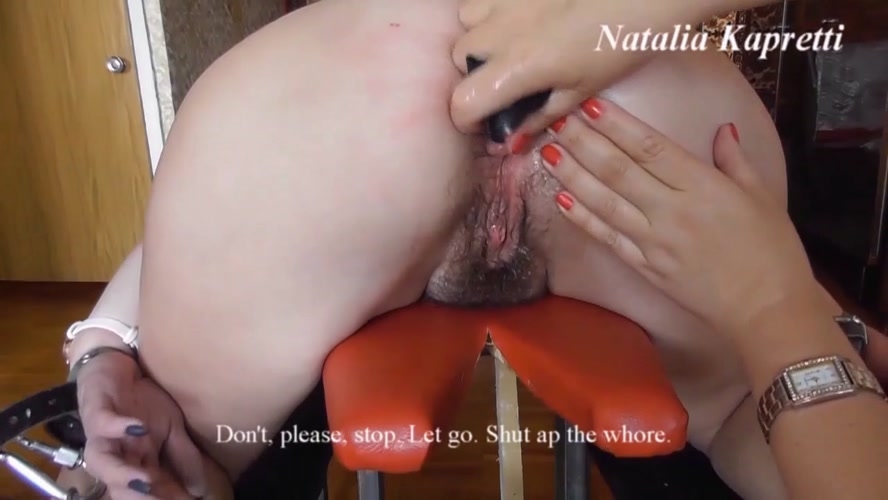 She humiliated, crushed, eat shit, and happy
She came to me full of desires and fantasies. She craved the unknown, the forbidden fruit. I saw the potential and began to reveal it.
Her desires and dreams captured me. She wanted to cognize, to play, try anal sex and submission. I happily agreed to make her dreams come true. She thought it would be a game, but when I tied her up, the game became by my rules. In me has awakened the beast, hungry for young bodies. I fucked her in every hole. Rigidly thrust strapon anal again and again and not even her tears stopped me. I know that's what she wanted this. To be humiliated, crushed, submissive, her eyes shone with happiness. I knew, I saw, this girl would do anything to earn my attention and have fun. She'll eat my shit for it, be my living toilet
1.Slave girl eat her Shit
This little bitch is learning to obey.Now I'm gonna feed her own shit and make her drink own piss. She has no chance of getting away. Or she'll be punished. And for my entertainment I'll fuck her with vegetables.
Gotcha, dwarf, serve us, lick, suck menses
He's watching me. Since the summer I have a feeling that someone is watching me and spying. We were walking with my friend Lana on the streets, in the Park and I noticed we're being watched from the bushes. It turned out to be dwarf is a my living toilet. I pretended not to notice him and we have bypassed quietly until homes. Casually chatting we undressed and I decided to check. Creeping up to the front door, abruptly opened it and inside rolled my dwarf – toilet bowl. Gotcha, now you not leave! Now we want to play with you. Lana looks with undisguised interest at the frightened little slave. Well, on your knees, and crawl lick our pussys and asses. With what eagerness and desire he works his tongue, kisses, licks. And after all have Lana's monthly, let-him its a gift girlfriend. Suck the dirty, bloody swab. What an insatiable, well done, all sucked to the last drop. Good day today. Good morning, fun start to the day. And there will be continuation.
Genres:
Poop Videos, Scat, Groups/Couples, Toilet Slavery, Pee, Enema, Mistress
Duration:
01:24:24
Quality:
HD
Format:
MPEG-4
Size:
3.48 GB
Download Video Fast - She humiliated, crushed, eat shit, and happy - Gotcha, dwarf, serve us, lick, suck menses - HD 1280x720 - With Actress: Mistress [3.48 GB] (2019)