Messy Prank Revenge - FullHD 1920x1080 - With Actress: CosmicGirl [802 MB] (2019)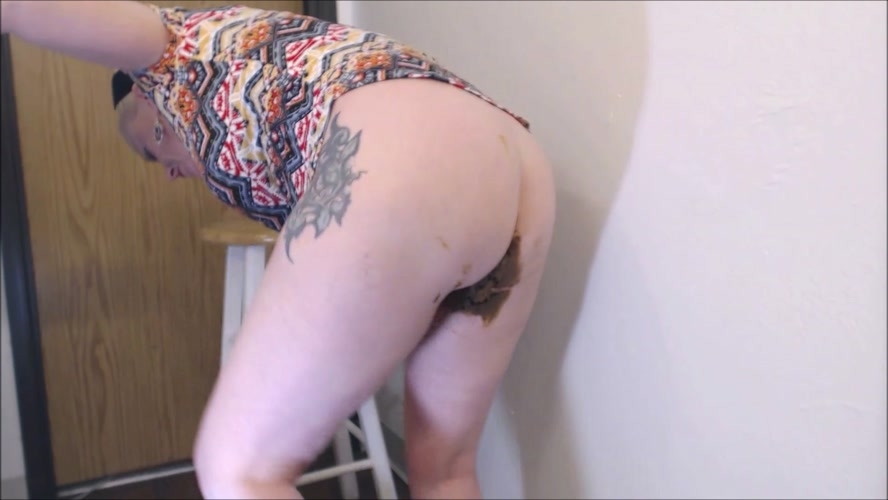 I am laughing and making fun of my room mate for a prank I pulled on him. Laughing and humiliating him for the way I made him piss and shit his pants last week when I dressed up like a zombie and scared him on the way to his usual morning time bathroom trip.
It was so hilarious, but very embarrassing for him. So, he decides to get me back one day, and has a friend dress up in a scary "IT" style clown costume and he "breaks into" our apartment! It startles me so badly andI can't help it, I am just so scared that I make a big dirty mess in my freshly washed jeans! I try to deny it for awhile, but then realize its pretty apparent that I have totally soiled myself with a big load of shit and piss.and it's Much worse than he did! Both of them had a nice big laugh at my expense.
They won't let me use the bathroom to clean up until I show them my shit and piss covered ass because they are just plain mean! plus they are total pervs too, I could see both of their erections growing in their pants as soon as I pulled my mess filled jeans down!
Genres:
CosmicGirl, scat solo, scat, defecation, scatology, poop, shit, kaviar scat, pooping girls, shitting girls, shitting ass, scat girls, poop videos, amateurs scat, dirty anal, scat porn
Duration:
00:08:13
Quality:
FullHD
Format:
MPEG-4
Size:
802 MB
Download Video Fast - Messy Prank Revenge - FullHD 1920x1080 - With Actress: CosmicGirl [802 MB] (2019)