Paying Private Tutor Part 2! Shart DESTRUCTION - UltraHD/4K 4096x2160 - With Actress: LoveRachelle2 [1.24 GB] (2019)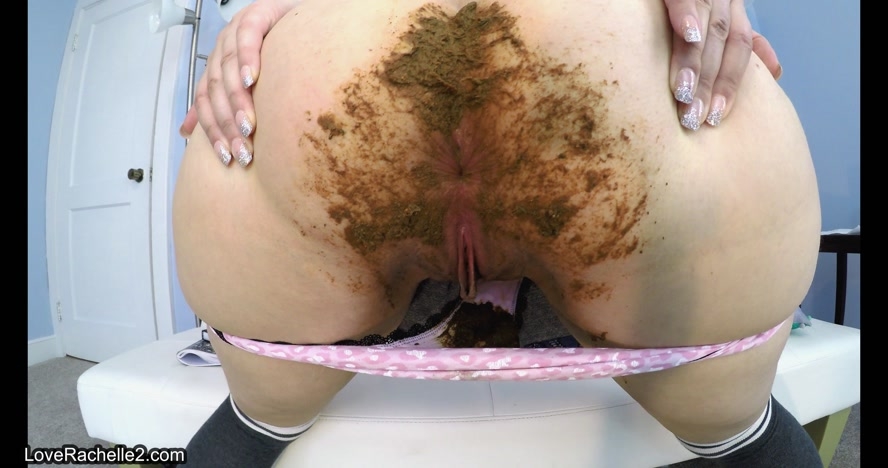 Sequel to "Pooping & Cumming In My Panties For Private Tutor!
I'm back! Ever since I've come to see you for tutoring, I've become a straight A student. And you've also opened up my world to the joys of pooping my panties, which I love to do for you, it makes me so horny each time, I always cum.! But today, I've got a bunch of gas instead. Will you accept payment for tutoring in farts today? I hope so, because they are RANK.
I begin blowing ass in your face before, oops! I'm having some real SHARTS! I keep going and just DESTROY my panties. I keep farting over and over with my filthy cheeks pulled back, caked in crap as I fart over and over again, overpowering your senses! I hope that and my ruined pink pair of panties makes the perfect payment for you.. can't wait to do this again!
Genres:
LoveRachelle2, scat solo, scat, defecation, scatology, poop, shit, kaviar scat, pooping girls, shitting girls, shitting ass, scat girls, poop videos, amateurs scat, dirty anal, scat porn
Duration:
00:08:53
Quality:
UltraHD/4K
Format:
MPEG-4
Size:
1.24 GB
Download Video Fast - Paying Private Tutor Part 2! Shart DESTRUCTION - UltraHD/4K 4096x2160 - With Actress: LoveRachelle2 [1.24 GB] (2019)