Full Toilet Training at House of Sin - FullHD 1920x1080 - With Actress: Medea Mortelle [1.01 GB] (2023)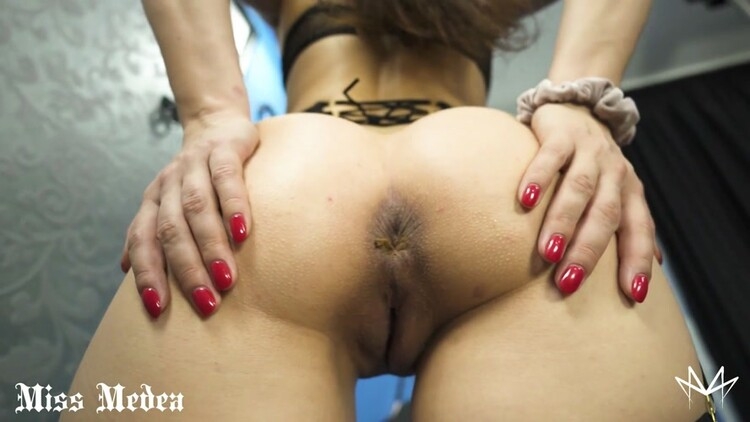 Toilet Training is called "Training" for a reason. The goal is to fixate the slave´s horniness on the fluids and excretions of the mistress.
When I see that there is a toilet chair at Mistress Ezada Sin´s dungeon, I decide to use it to train my slave. I tell him to lie with his head directly under the toilet seat. Then I am giving my slave a handjob, because I want my toilet to be very horny, when he is receiving my divine piss & shit. Now I sit above his head on the toilet chair. I command my slave to jerk his cock, but only when he is drinking my piss. His job is to catch my pee in his mouth and swallow it fast, so I can continue to empty my bladder. My slave is doing quite a good job as my pee drinker, so I decide to reward him. As a reward he will receive my shit onto his dick. Finally, I tell him to jerk his cock with my shit until he cums. I also push my dirty asshole into the camera & tell you to lick it clean.
Genres:
dirty, scatting jav, faceshitting, scatman, scat masturbation, fart, long shit, men shit, scat fetish, fallos in feces, scat blowjob, poopfetish, porn scat, cruel expression, hard turds, public scat, enema, scatswallow, feet licking, dirty scat orgies, scat girls
Duration:
00:14:15
Quality:
FullHD
Format:
MPEG-4
Size:
1.01 GB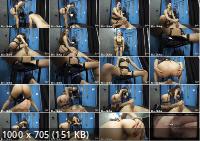 Download Video Fast - Full Toilet Training at House of Sin - FullHD 1920x1080 - With Actress: Medea Mortelle [1.01 GB] (2023)